Dec. 10, 2018
Double Layer Roll Forming Machine testing
Double Layer Roll Forming Machine, is also named Double Sheet Roll Forming Machine. Which have alternating bottom and upper stands. Rolls for one profile( like ibr sheeting ) are installed in the bottom stands, and rolls for another profile(like corrugated sheeting )are mounted on the upper stands. The whole line will use only one uncoiler, one cutoff unit, one controlled box. But the double layer machine can't produce the 2 profiles at the same time. Cause the upper cut die is up for cut the upper sheets and down for the bottom sheet.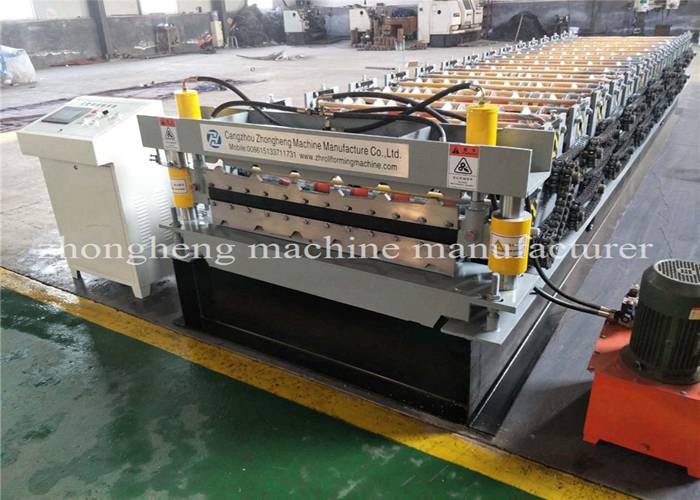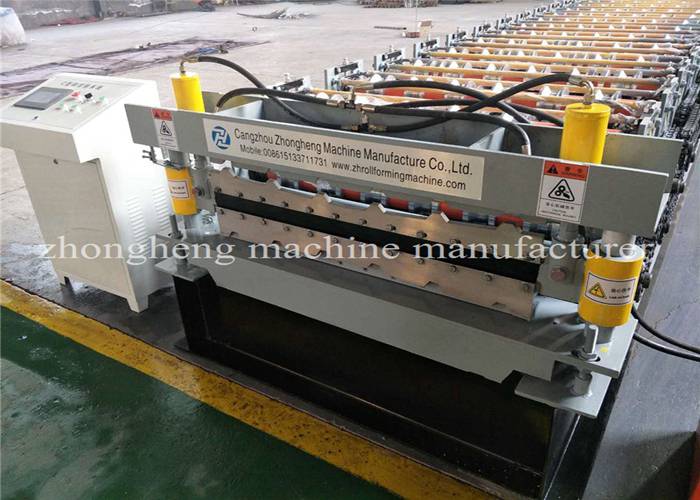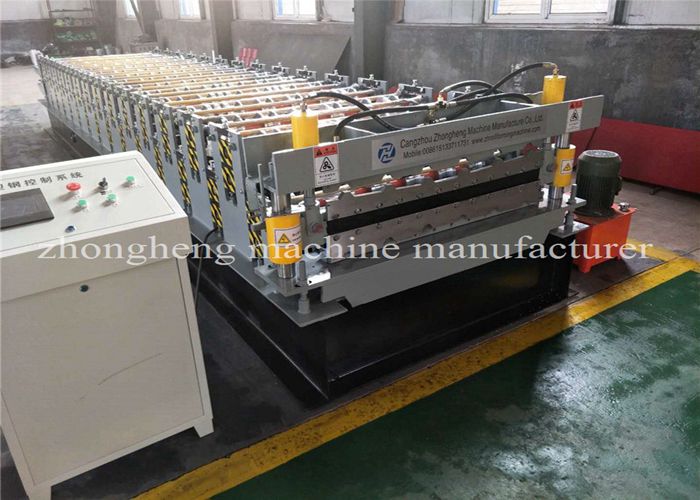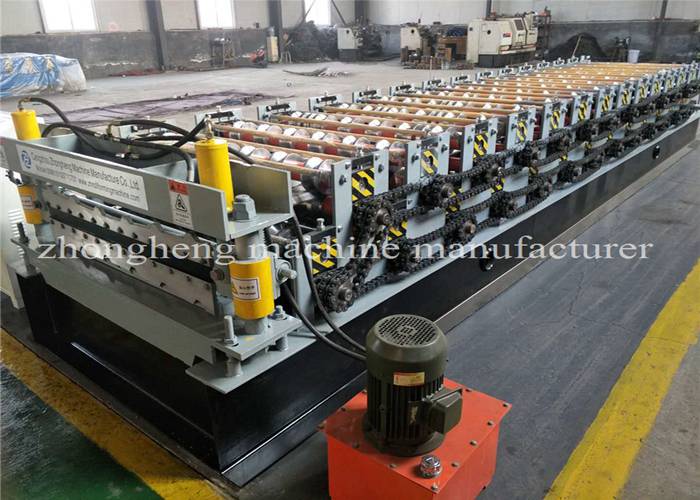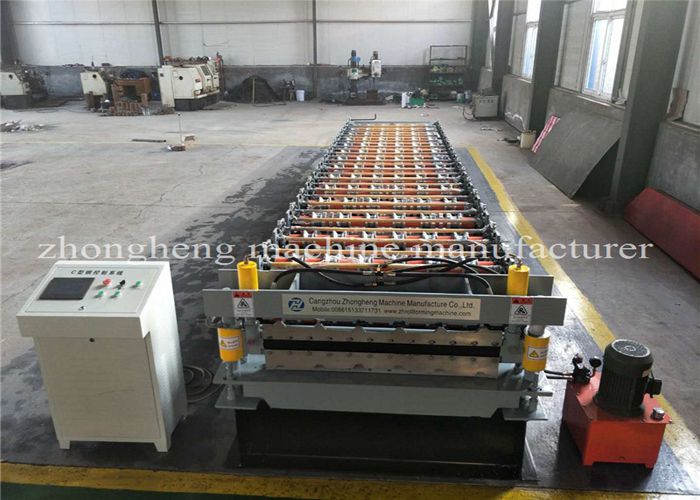 Advantage and Disadvantage of Double Layer Roll Forming Machine
Advantage: Save plant spacer, Quick changeover, Reduce the budget.
Disadvantage: Production Capacity is half lower than 2 machines separately, a bit difficult make the adjustment because of crowed condition
Machine Components of a Double Sheet Roll Forming Machine
Uncoiler( Manual or Automatic)
2 Roll Forming Mills(stands) with own guiding device
Cutting Device, 2 couples of blade assembled in one device to suit the 2 profiles
Controlled Box, 2 pieces of Encoder for both mills
Hydraulic Station
Collection Table, the height is adjustable to suit to product exit height.
Brief Specifications of Double Layer Roll Forming Machine
Uncoiler Capacity: 5 Ton( Option: 10 Ton)
Material Width: 500-1500mm, subjected to the profile design
Material Thickness: 0.18-0.8, subjected to profile design
Line Speed: 12-15m/min( High speed is a option)
Motor Power: 5.5KW As usual
Machine structure: Siding Plate, Chromed Stands, Iron Cast cassette
Material of Blade: CR12
Hydraulic Power; 4KW as usual
PLC: Siemens or Panasonic
Encoder: Omron
Inverter: Yaskawa
Touch Screen: MCGS or Siemens
Controlled box adopt Aviation plug for easy connection the wires
Voltage: 380V, 50HZ or customized