Oct. 05, 2018
We ZHONGHENG have full range of STEEL ROLLING SHUTTER SLAT ROLL FORMING MACHINE for different requirements. This month we just have one shutter slat forming machine finish , will arrange shipping around Mid October .
This machine has special design as customer require , which can make two different design . Customer can choose the flat or S type design .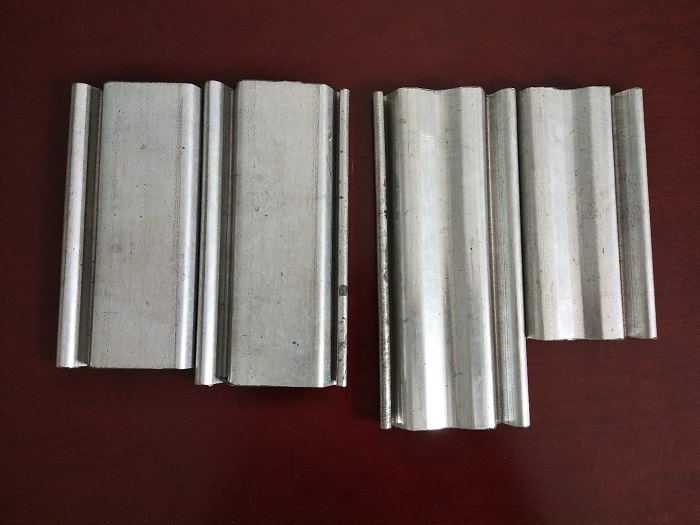 A Roller Shutter, Rolling Shutter Door is one type of door or windows shutter consisting of many horizontal slats( or panels) hinged together. The door is raised to open it, and lowered to closed it. Yon can open the door by manual or motor. The rolling shutter door have many applications, including doors for Vans, Kitchens, Warehouses, Factories. Ins some area of the world, roller shutters are used as a method of insulation(PU Rolling Shutter), can protect doors or windows against hail damage and can be made to withstand high winds.
ZHONGHENG also have another roll forming machines for Roof Ridge Cap, Metal Roof Tile, IBR Sheets and Corrugated Sheets for Steel Buildings. And also for Downspout and Gutter System.