We Zhongheng Machine Making Mini Slitting line for 2mm
ZHONGHENG is engaged to manufacture roll forming machines, Mini slitting lines, cut to length lines. Contact us for more information.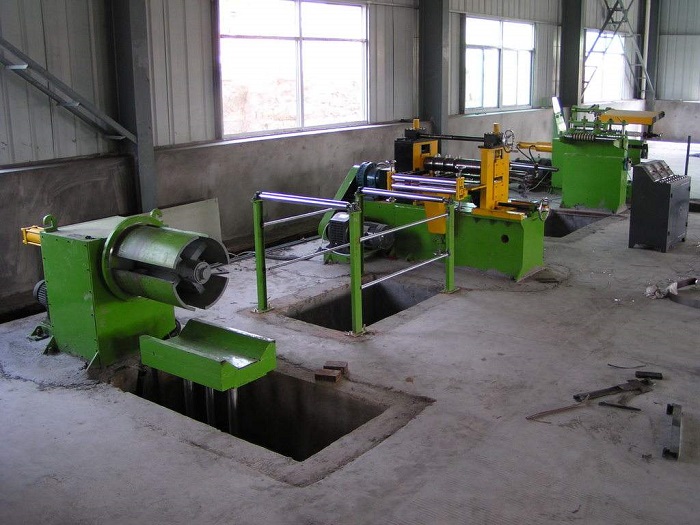 Slitting Line , called slitting machine or longitudinal cutting line, is used to uncoiling, slitting, recoiling the steel rolls into a number of narrow strips by passing the strip between circular cutters or blades. It can be applied to process the cold or hot rolled steel coil, Silicon steel coils, tinplate coils, Stainless steel and color coated steels.
A steel factory need to buy several lines for different requirements or big capacity. the narrow coils/rolls are widely used in Steel Pipe Factory, Steel Structure Factory, Storage System Manufacturing Factory, combined with Roll Forming Machine, Power Punch Machine, Pipe Mills.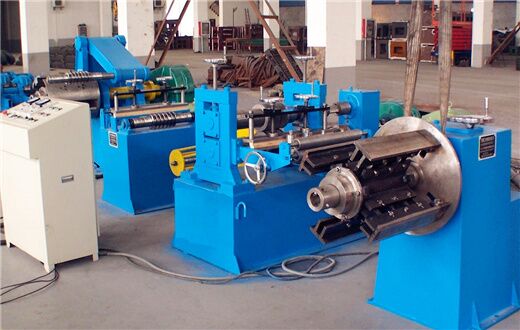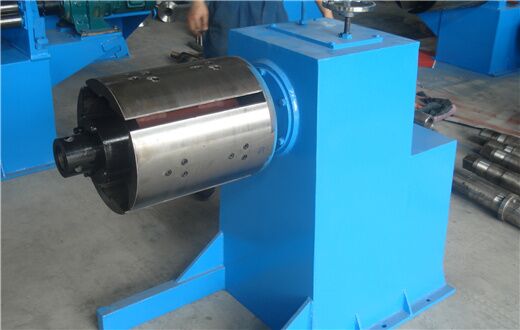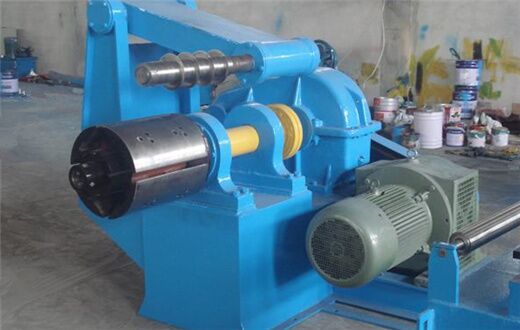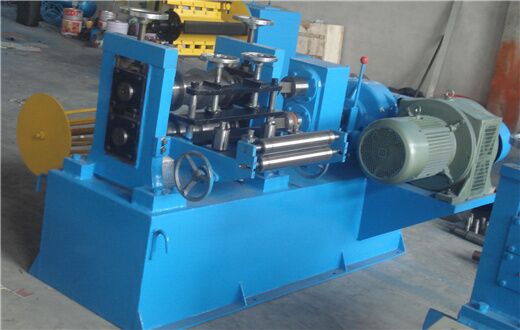 1.Function: It is used to the longitudinal cutting for the steel coils and rewinding the slit strips into coils.
2.Advantages: Convenient to operate, high cutting precision and utilization factor of the material, adopts the infinitive speed.
3.Structure: Compose of Decoiler, feeding device, slitting machine, recoiler (Rewinding) machine.
4.Material can be processed: galvanized steel, stainless steel tinplate, silicon steel ,copper and aluminum, etc.
5.lndustries can be applied to: steel factory, transformer, electrical motor, electrical equipment, car, building materials, door, packaging industries.
ZHONGHENG MACHINE have Coil Process Equipments(Slitting Line, Cut To Length Line), glazed tile forming machine,roof forming machine,corrugated sheet forming machine,Wall Cladding Roll Forming Machine,roller shutter door machine,door frame forming machine,floor deck forming machine,C Z purlin forming machine,stud and track forming machine for One-Stop service for your steel structure plan.