EPS PU Sandwich Panel Production Line
Multi-functional color steel insulation sandwich panel assembly line
EPS composite board production line adopts advanced production technology and integrates gas and electric machinery. It is a special machine equipment for processing color steel composite board.The working speed adopts frequency conversion
Stepless speed regulation.It can be combined into corrugated composite board assembly line in one time, with discharging mechanism, pressing mechanism and compound mechanism (including pressing bar, gluing, heating and compounding)
It is an indispensable equipment for the production of roof panels and wall panels in industrial plants and warehouses.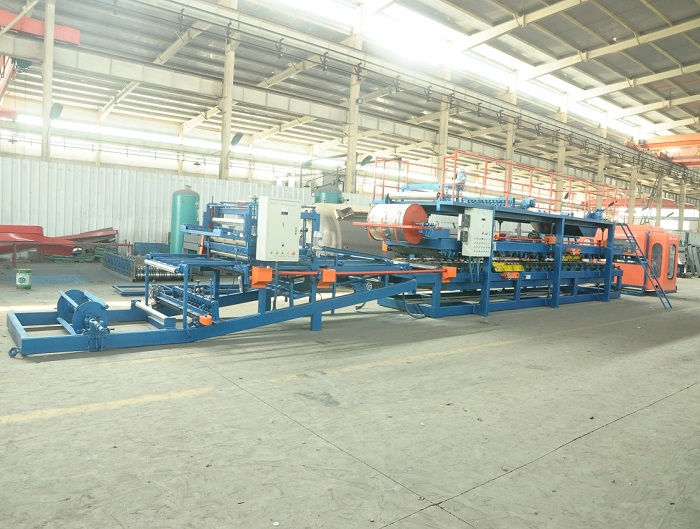 It is mainly divided into five types and seven types.The self-selected model of model 5 is 950 foam type, 980 self - locking type and 970 foam lap type.There are more models of model 7
The two models are 950 rock wool type and steel band sealing side box.
Welded steel plate body, good rigidity, stable precision;
Combined pneumatic friction clutch with stable transmission and low noise;
Sensitive movement and safe operation;
Well lubricated and clearly marked;
High efficiency of automatic production;
Hydraulic overload protection, convenient and reliable;
The electrical system is controlled by PC.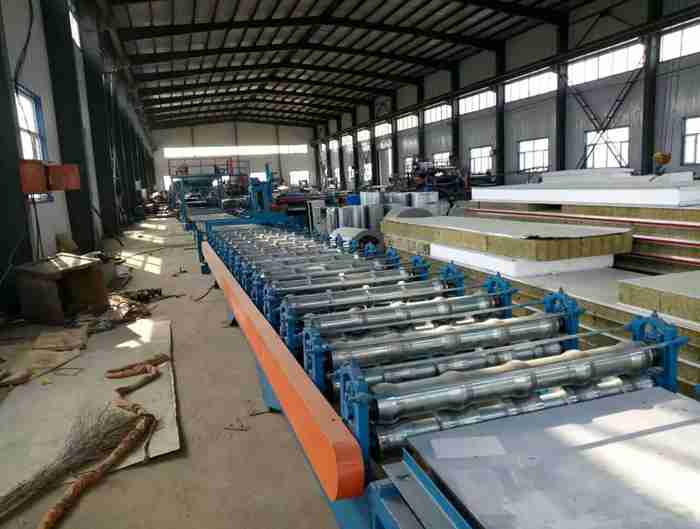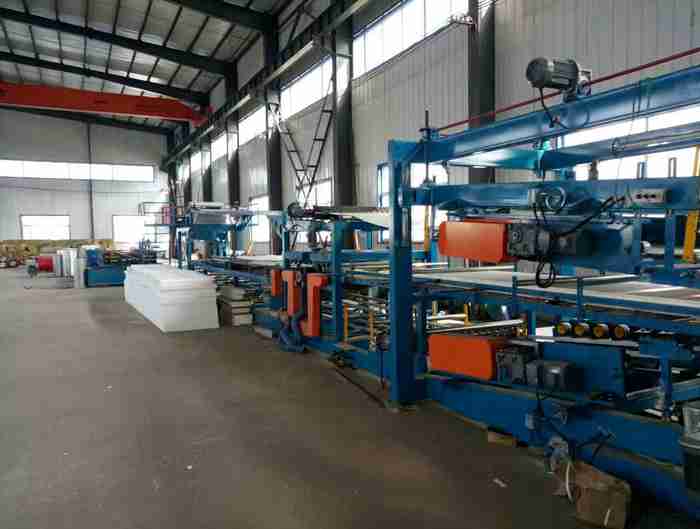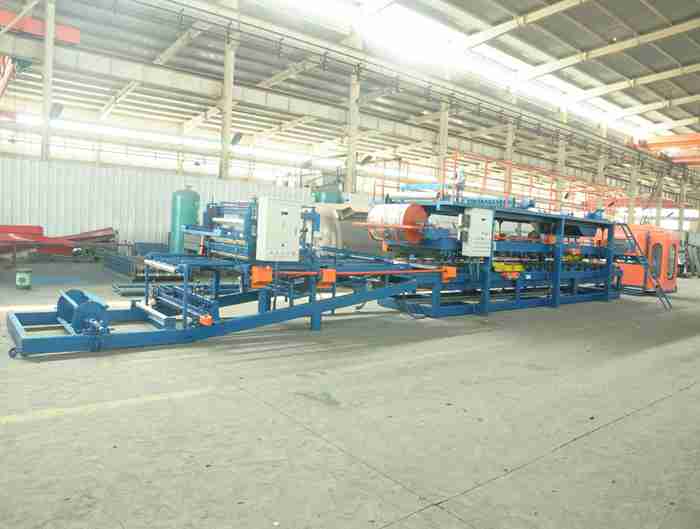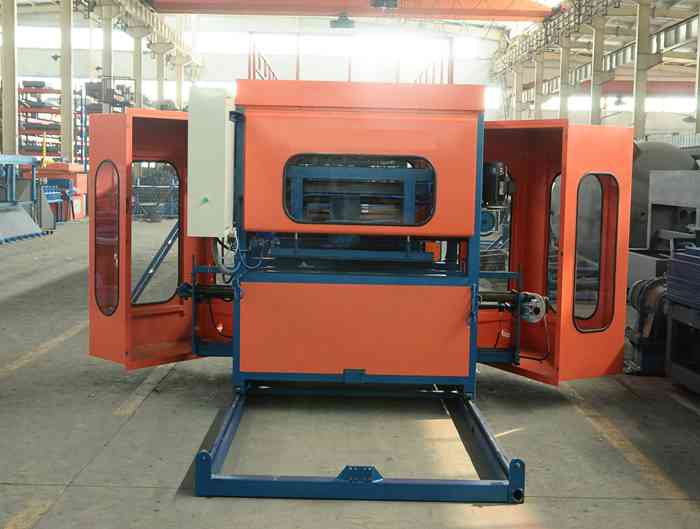 The main detailed technical parameters of the type 5 machines
it is a machine that can only produce foam compound machine
1: the length of the main machine is 6 meters, and the rubber roller frame of 150 is 80x160x6mm
2. The thickness of foam composite plate can be 50-250mm thick
Replace the upper and lower iron rollers of the equipment with rubber rollers.Except 13 to the shaft is iron rod, the rest are rubber roll, 150 rubber flat roll is 19, corrugated rubber roll 6
4. The lifting and lifting of the main machine is 4 wire rods, which must use 3 elephant legs and 6 lower transmission shafts
ZHONGHENG roll forming machine are customized. we adopt Copra Software to design the roll forming machine as per customized profiles. You also can view the our roofing sheet machine brochure for more information.