Nov. 05, 2018
Our range of products include Roof Forming Machines such as IBR Roof Roll Forming Machine, Roof Panel Roll Forming Machine, Corrugated Roof Wall Roll Forming Machine, 828 Glazed Tile Forming Machine, Cold Roll Forming Machine, Roof Forming Machine and many more items.
Enriched with long years of experience in the industry, we are engaged in offering an extensive range of Steel Roof Forming Machine. We also assure to deliver a quality tested assortment of our products after checking their quality under thorough parameters. These machines used for manufacturing steel roofs which used for roofing purpose in various places. Additionally, we also assure safe and timely delivery of our products.
Features:
Perfect finish
Reasonable prices
Fine quality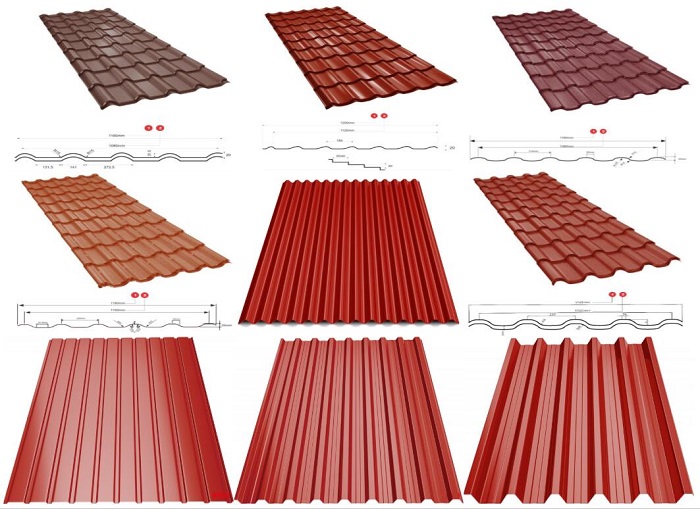 Corrugated sheet is a very important cladding element for commercial, residential and industrial roofing and walling. The traditional shape of corrugated material is the round wavy style derived from sinus curve. And today a lot of corrugated profiles come out to meet the needs of different applications. If you have your conjugation profile, let's customize the corrugated sheet roll forming machine for you. Furthermore , ZHONGHENG have several design of metal sheet roll forming machines for corrugated sheets. And we are the manufacturer of China Roll Forming Machine
Traditional corrugated profile is 914mm as the feeding width, 762mm as the covering width, 76.2mm as the pitch(distance between two consecutive curves), and 18mm as the depth(wave height). Also, there are mini corrugated profile, deep corrugated profile, etc. In South African, customer always buy a double layer roll forming machine for IBR sheets and corrugated sheets instead of IBR sheet roll forming machine and corrugated sheets roll forming machine. Finally to save money and factory space.
ZHONGHENG also have Mini Orb Corrugated Sheets Roll Forming Machine, IBR Roll forming machine, the product is famous in South African