Nov. 26, 2018
Steel Door Frame Roll Forming Machine - ZHONGHENG MACHINE
Steel Door Frame
The Steel Door Frame are light weight, sturdy, and manufactured from Galvanized steel with the thickness from 0.9-2.0mm.
The Steel door frames can be used extensively and are often preferred to timber due to their cost efficiency as they have installation advantages over timber door frames. Metal door frames can be easily fitted during construction or retrofitted. Their overall resilience and surface finish make them a popular and often more viable option to timber.
Corners of Door frame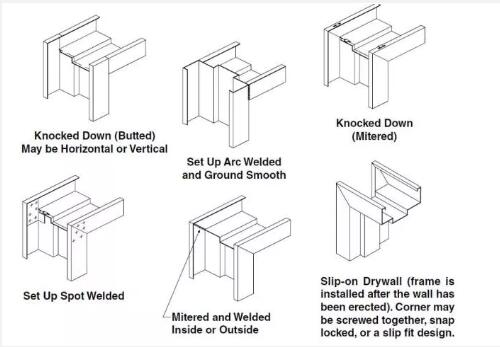 Butted knocked down joint
Welded Joint
Mitered Joint
Spot Welded joint
Mitered welded
Latest design, self joint. which is widely used in steel door industry. Believe Industry Company a whole automatic roll forming machine to produce such door frame
ZHONGHENG machine also have other steel door roll forming machines for garage door, rolling shutter slats, door track, etc.